Crafty Ceramics To-Go
Browse collections of all the cool and fun shapes and add your favourites to the cart. Then select the paint option you want and checkout. It's that easy!
The selection is the largest in the GTA so it is organized into collections to help you browse.
Choose from the popup menu below, for example "Character" to see all licensed characters like super heroes, Hello Kitty, Snoopy or Star Wars items, the "Animal" collection for all animal items, the "Mug" collection for all mugs, you get the idea. Go back to the "Everything!" collection to see, well, everything 🙂
[br_filter_single filter_id=16568]
Paint Options
Choose if you want ceramics paint or acrylic paint for your ceramics order. If the order is over $30, the first paint option is included for free.
Ceramics paint when you need the items to be food safe or want that super shiny look
Plates, mugs, bowls and similar items that must be foodsafe or waterproof are always painted with ceramics paint. Such items are returned to the studio for baking to become super shiny. They are ready 5-7 days later.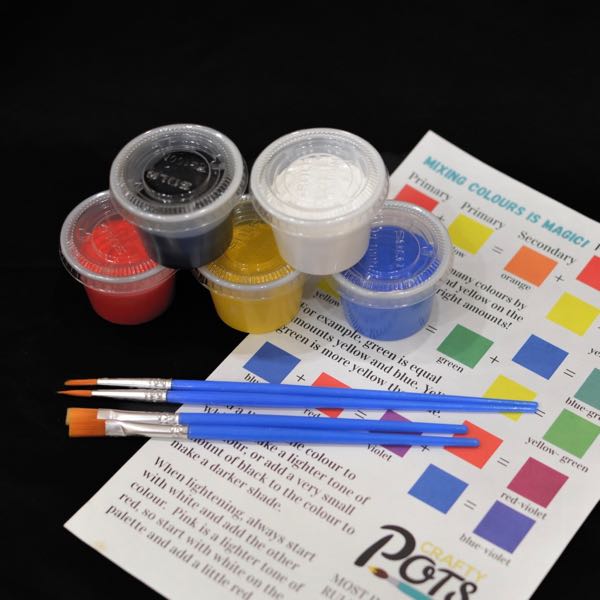 Acrylics paint for ease of use for figures and fun with mixing colours
Figures and similar things can be painted with mixable acrylics paint. Such items are not returned to the studio, they can be enjoyed immediately, but do not become as shiny as with ceramics paint.
Choose a Paint Option after you've selected your favourites. Please see the "How It Works" page for more details and answers to common questions.