How it works: Groups
Fun activities and events for schools, daycares, religious groups, work and other groups
You can come to us or we can come to you. Please read more about what we offer and give us a call.
For events outside of Markham, a travel fee of $25 will apply in most cases, and if you'd like us to deliver the finished items to your door outside of Markham there's a $25 delivery fee. No charge inside Markham.
Schools, daycares and similar groups
Liven up your class room with creative fun, and create unique and beautiful presents for Fathers or Mothers Day, seasonal or religious! We have a number of highly discounted packages for schools, daycares, religious groups and similar listed at the link below. The unusual materials, ceramics and glass are a learning opportunity, and we'll be happy to give a little talk about the process and the materials. Ceramics paint is non-toxic and non-staining. All studio personnel have VSC certificates.
After the kids are done learning and having fun, we bake their masterpieces in the studio to make them glossy and bright. Mugs/plates and bowls are food safe after baking. They are typically ready for pickup or delivery in a week and are individually wrapped and named. This is a project that is guaranteed to amaze.
Please call us to book the event and place the non-refundable deposit. Deposit starts at $50. Deposit is not refundable, but may be converted to store credit.
For every 10 participants, we'll give one free item for the teachers to paint 🙂
There are three options for how and where:
Option 1: Studio visit: Make a day out of it and come to us. We can seat up to 60 at a time. Minimum 10 participants to enjoy package pricing.
Option 2: To-go kits: You run the event at your convenience. All tools, paint and detailed instructions provided. Ceramics, tools and paint are returned to the studio for baking. Not available for all packages. Minimum 20 participants.
Option 3: Mobile service: We come to your location with all tools and supplies. We take everything back to the studio for baking. Not available for all packages. Minimum 30 participants.
Volume discounts available if you have over 50 participants.
Teambuilding and adult groups
Bridal showers, bachelorettes
All Fired Up offers amazing alternatives for Bachelorette Parties! There are many options, including Private Canvas & Wine Parties, a Wine Glass Painting Party, a party to paint pieces for the Bride and Groom, or simply a private party that include any of the art forms that we offer! Our private party room holds 8-15 adults, and our studio can hold up to 60 people! Want to include the Flower Girl or Junior Bridesmaids? All Fired Up is a family friendly environment
Fundraising
We put the "FUN" into fundraising, making it easy for you to earn money for your organization the creative way! Please click the button to see some of the ways we can help you fundraise for your organization.
Enjoy great volume discounts over 50 painters.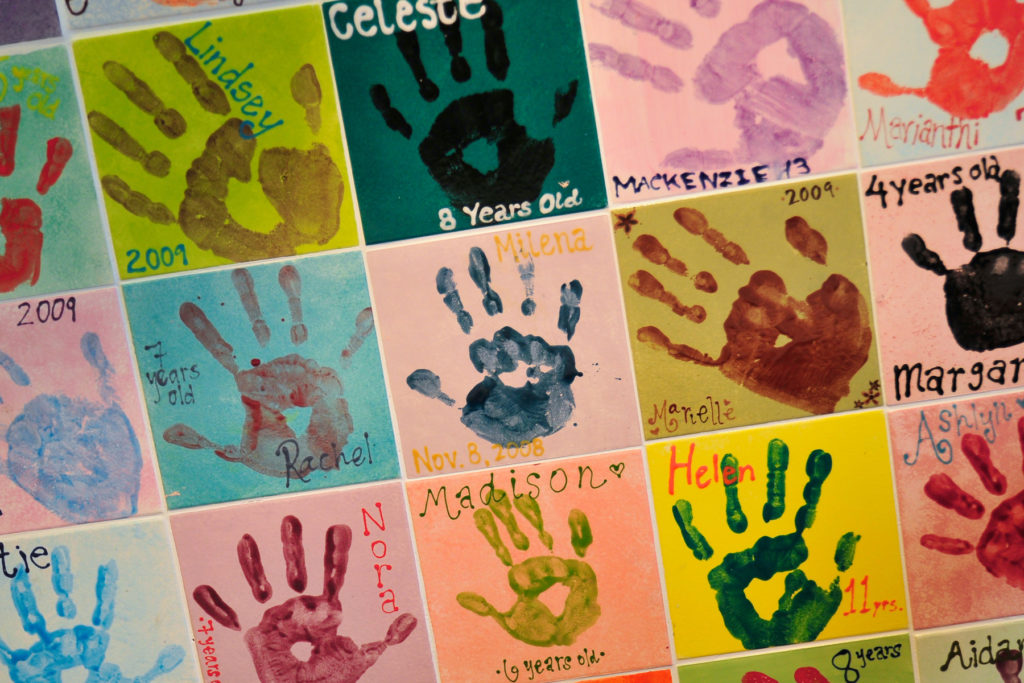 The volume discounts starts over 50 painters, so talk to your colleagues and have a BIG party!
Volume discount for 50-99 painters is $0.50 per painter, and over 100 painters you'll enjoy a discount of $1. The discounted price applies to ALL the painters so it's easy for you if you need to collect money from the parents.