Splatter or not, always fun
Glow in the dark is pure fun, the painters decorate a canvas with five glowing colours, and it's such a surprise to see how different they look in normal light.
When the design is done, the painters can add a splatter touch on the canvas (and our wall), super cool. Only the glow colours may be used for splattering. White or black may not be used for splattering as it is not washable.
If desired, the painters can put the canvases on the wall and splatter paint. It is also possible to paint designs in black on top of the glow design for super cool effects. Splatters take a long time to dry, so the two options cannot be combined.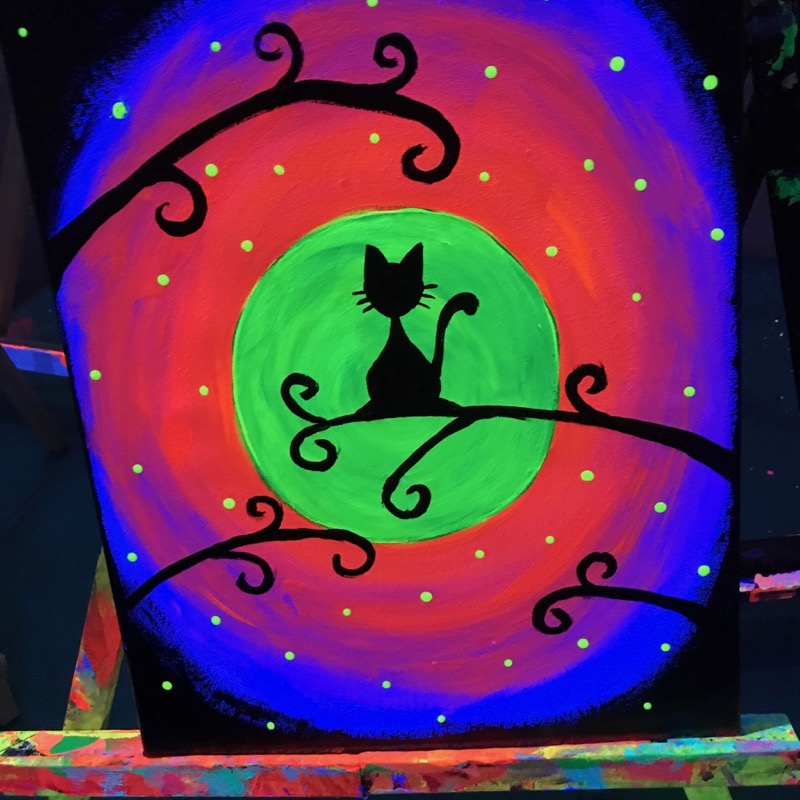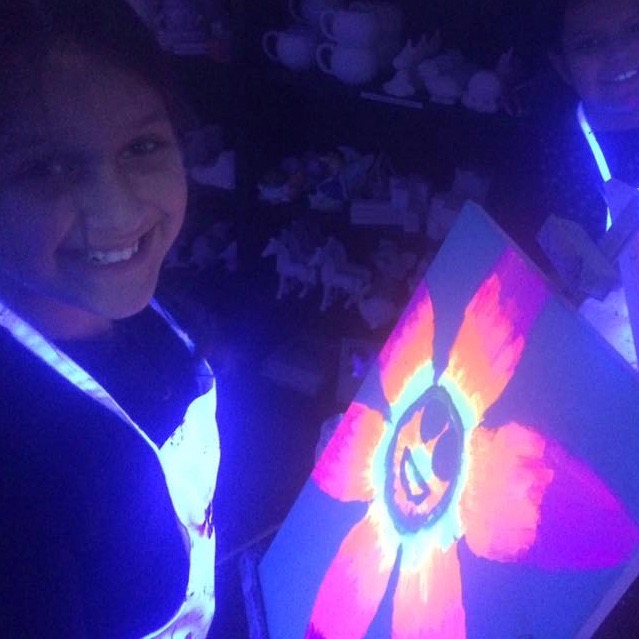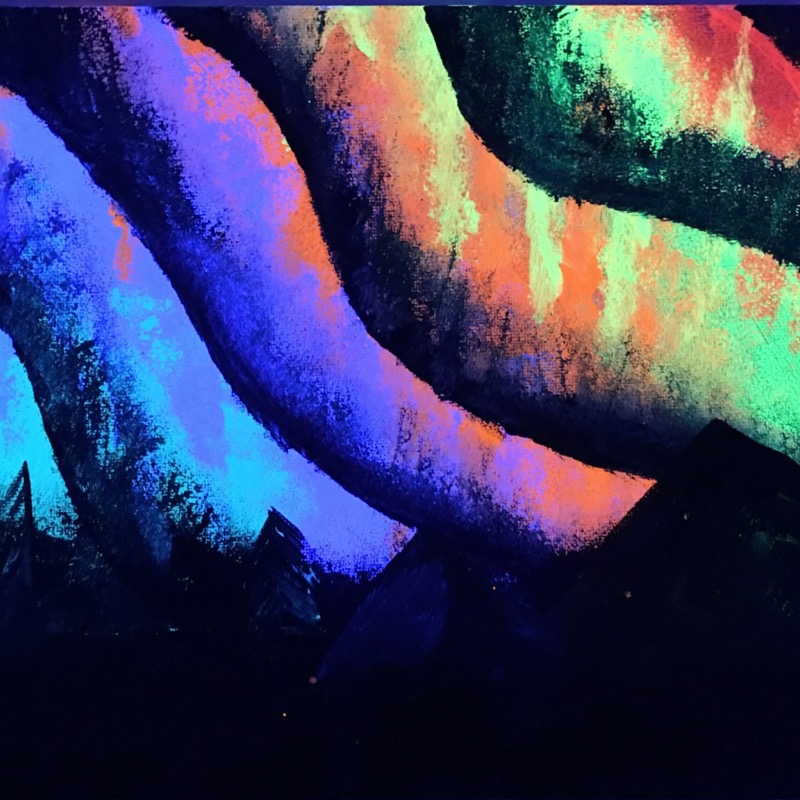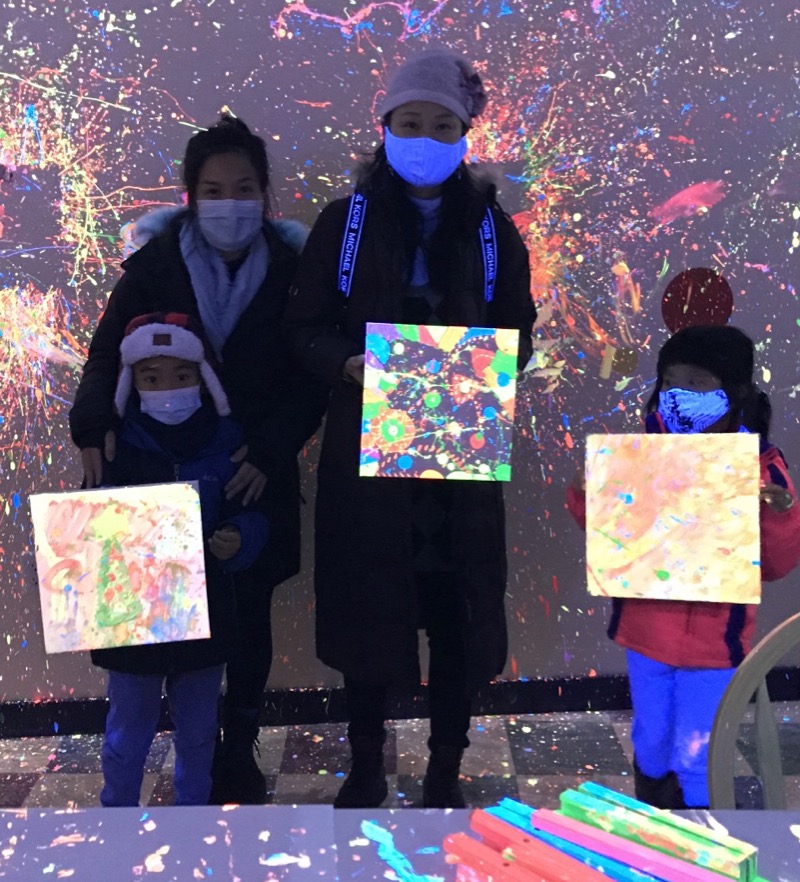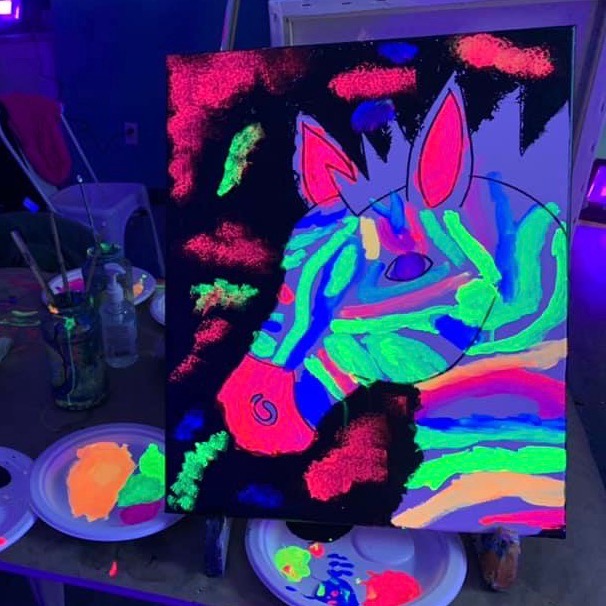 How much does it cost?
Minimum two painters with a canvas each.
12″x12″ or 11″x14″ canvas: $35
16″x20″ canvas: $38
Plus tax, all paint is included
How long does it take?
Painting takes about an hour as the designs are typically not detailed so that's how long you have in the party room. Usually it's fine to stay a little longer (15 minutes or so). 
Will the paint glow at home?
The paint needs UV/black light to glow, so at home the canvas will be brighter than normal but not glow. 
Does the paint stain clothes?
The glow in the dark paint claims to be washable, and it does come out of our aprons, but we cannot say if it will stain your nice clothes. White and black paint is also available (not glowing), and this is normal paint and will stain clothes, shoes etc. so please dress accordingly.
We do not permit white and black to be used for splattering, because when splattering the paint can easily go where it's not supposed to.