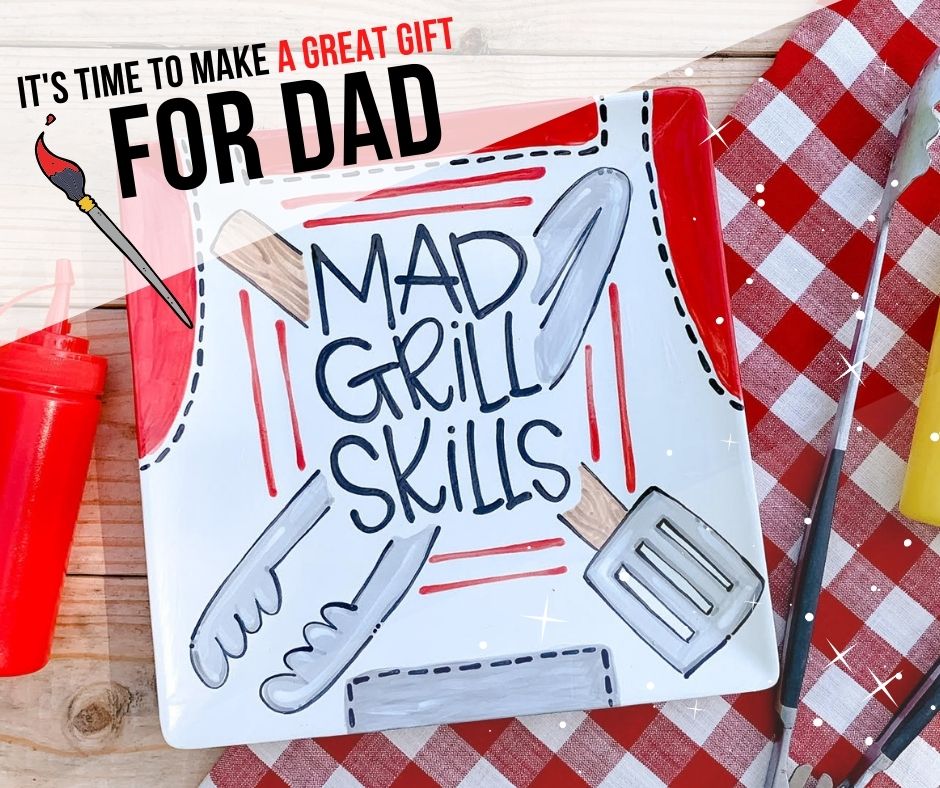 It's time to celebrate a certain someones Mad Grill Skills!
The project comes with a plate from the selection in the picture, and you can order it in the to-go project section right here.

The plate is pre-painted perfectly white and the design is pre-traced to help you get a great result. The pre-tracing disappears during firing so you don't need to follow it, feel free to make changes.You can choose your own colours to make the plate totally personal.

We guarantee the plate will be ready for Fathers Day if returned to the studio at least three days before.